Double-R Books Publishing just joined forces with

, the largest book distributor in the world.
All Hidden Mickey and Hidden Mickey Adventures series novels are now available in Hardcover as well as paperback and eBook formats.
Our titles are now available for Schools and Libraries as well as to the Worldwide Marketplace.
With your help we hope to soon be in the the Accelerated Reader Program in the US Public School Systems. Please help us get there by writing to them, asking that the Hidden Mickey and Hidden Mickey Adventures novels be included in the AR Program.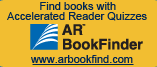 ---
HIDDEN MICKEY ADVENTURES 5: When You Wish The 5th book in the Hidden Mickey Adventures series, was released April 1, 2016 in Hardcover, Paperback, and all eBook formats .
The author was invited to the Disney's 2017 D-23 Expo. You can join her there to get your 'Signed' copy of the book at the event.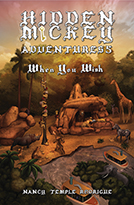 Saturday and Sunday, April 22nd and 23rd, 2017 at the Los Angeles Times Festival of Books
This Book Festival is held on the USC Campus in Los Angeles, California.

Also on Friday Saturday, and Sunday July 14th, 15th, and 16th, 2017 at Disney's 2017 D-23 Expo
The Expo is held in the Anaheim Convention Center in Anaheim, California (across the street from the Disney Resort.

Nancy Temple Rodrigue, author of the Hidden Mickey and Hidden Mickey Adventures series of action adventure mystery novels and game books will be at these events signing books, so come to one or both of these great Events and meet the Author. She will be featuring her newest book, HIDDEN MICKEY ADVENTURES 5: When You Wish.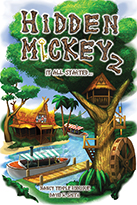 Double R Books is a publisher of books in paperback, hardcover, and eBook formats, mainly in the Disney themed genre.

Double R Books in-print titles have worldwide book distribution in Barnes & Noble Bookstores, on Amazon.com, and many other retailers. Our eBook titles also have worldwide book distribution on Amazon.com, Barnes&Noble.com, the Apple Bookstore, Kobo Books, Overdrive, and other many online bookstores.

Our Authors are provided with expert book publishing and book distribution services, with very fair royalties.

Double R Books Publishing is a member of

with colleagues including Disney, Random House, Harpercollins, Harvard and Colombia University Press, and more.